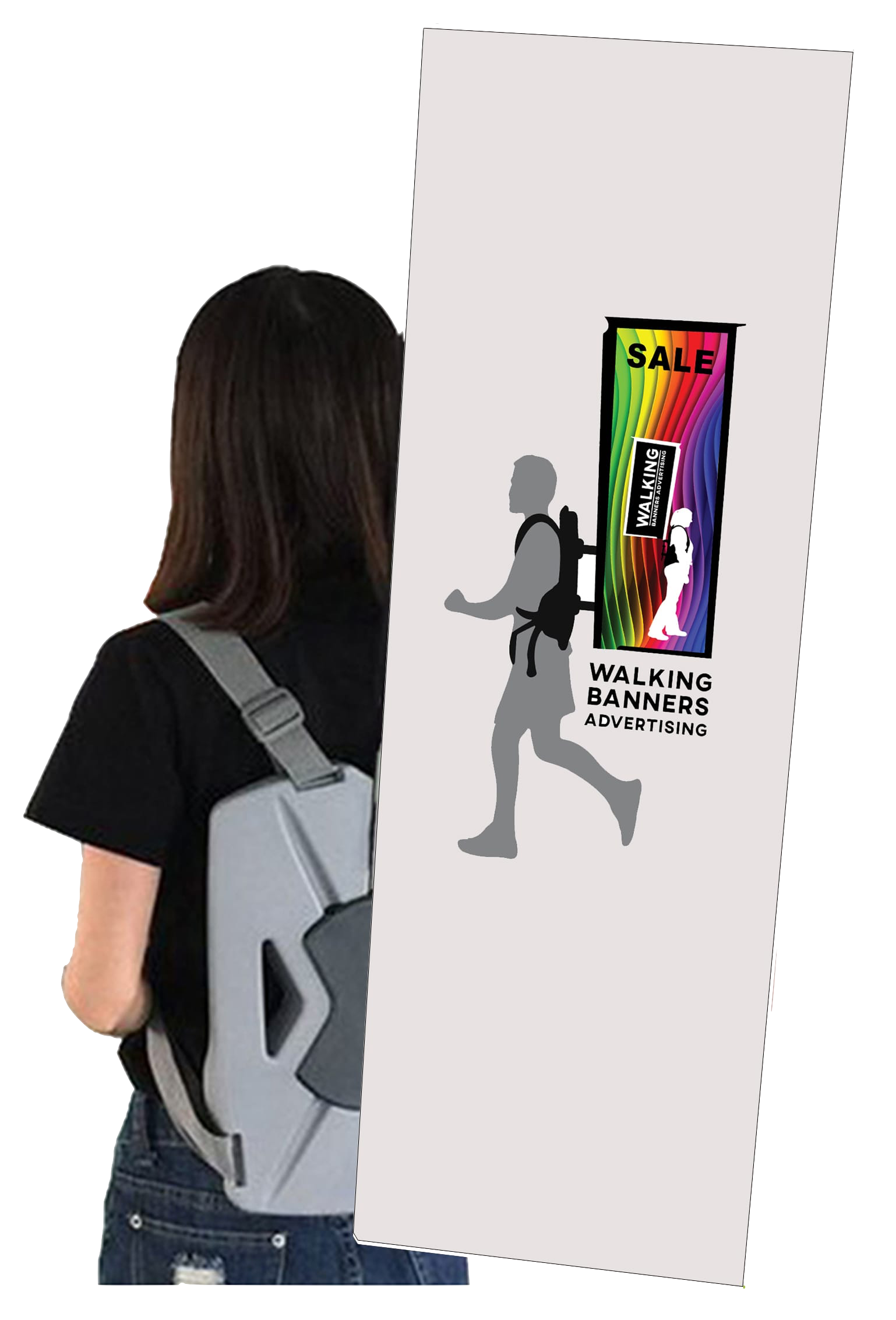 What makes us special
Our Advertising Services
Walking Banners Advertising is a great new way to get your message across. Moving, attention getting banners have many advantages over stationary advertising. More like a mobile billboard these eye catching signs have the additional benefit of human interaction that adds to the positive impression and makes people remember your ad.
Better Results
People often shy away from someone trying to just hand them a flyer but when they see a colorful banner first it makes them less defensive and able to see what's being offered. These mobile signs are almost impossible to ignore.
Flexible Marketing
In addition to being able to go places and reach people that were not possible before, while walking with your banners they can also hand out additional promotional material if you want. Nothing else has this much direct impact.
Brand Awareness
Walking Banners are perfect for creating brand awareness, whether it's for your regular business or a special promotion. Your Ads show where you want – when you want. The mobility of Walking Banners means that they can go anywhere you need them and reach your target audience.
Nino Zhvania 10, #7, Tbilisi, Georgia
+995 557 642 687 (English)
+995 551 513 368 (GeoRgian)
info(at)walkingbannersadvertising(dot)com